The consequences of dirty mats and training gear go well beyond aesthetics, of course. The spread of germs and viruses through contact with equipment is a serious health concern. If a Jiu jitu wrestling mat is not cleaned properly athletes may catch skin diseases. Staphylococcal infections, ringworm, impetigo, and herpes simplex virus are the four most commonly seen in wrestling. One problem lies in the fact that not only can Jiu Jitsu/wrestlers catch skin disease from other teammates, they can also catch skin diseases from others who may use the gym or academy. We here at Team Renzo Gracie take cleanliness and the health of our students very serious. We have invested in top of the line cleaning equipment to make sure that our academies are sanitary.
Our Cleaning Process:
Sweep with the IPC 464 computerized sweeper
Pre-spray with an anti-bactierial / microbial spray
Final Scrub / Vac / Disinfect with the IPC 15 Computerised Scrubber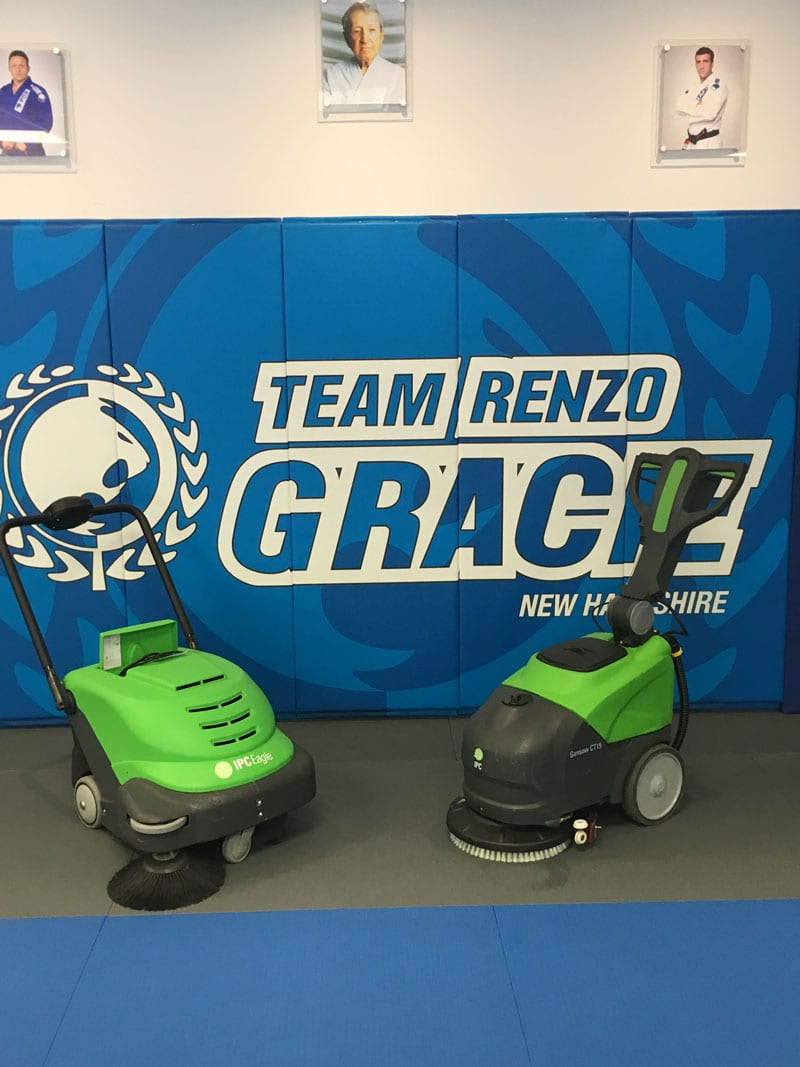 Book Free 1st Class
Book your first class in our state
of the art facility.
"*" indicates required fields